Great New Vehicles From BMW, Porsche, Mercedes-Benz and Volkswagen
New BMW, Porsche, Mercedes-Benz, and Volkswagen Deals Available
Shoppers can now shop from the inventory of their dreams. Umansky Motor Cars in Milwaukee has everything that shoppers need when they want to feel sporty or luxurious on the roads.
These exciting makes and models are changing the industry with their unique body styles and ability to improve each driver's quality of life. Keep reading to find out more about these great vehicles in the inventory of Umansky Motor Cars near Greenfield WI.
The Benefits of Shopping for These Great Vehicles
These manufacturers always go above and beyond with versatile body styles like sports cars, coupes, vans, SUVs, and more. Vehicles from BMW, Porsche, Mercedes-Benz, and Volkswagen provide drivers with what it takes to demand a worthy experience. These vehicles win against the competition with amazing performance features like unique engine layouts that promote smarter performance and convenient storage abilities.
The entire inventory sits above the rest because of Umansky Motor Cars's ability to incorporate some of the most diverse and sought-after qualities.
Shoppers can even seek energy-based refuge with an all-electric vehicle. These vehicles can help Wauwatosa and Greenfield WI shoppers in multiple ways. Manufacturers have figured out what's needed to make electric cars that can drive for 300 miles with the greatest performance capabilities.
Meet the Dealer That Makes It All Possible for Shoppers
The team at Umansky Motor Cars understands that handling is something that spans various sectors. This means that your shopping experience should be handled as well as the handling of your dream car. Visit Umansky Motor Cars to find out more about branded and non-branded vehicles from these suppliers and how they can fit your innermost ambitions. Make your next new vehicle a stepping stone to a better way of life with Umansky Motor Cars.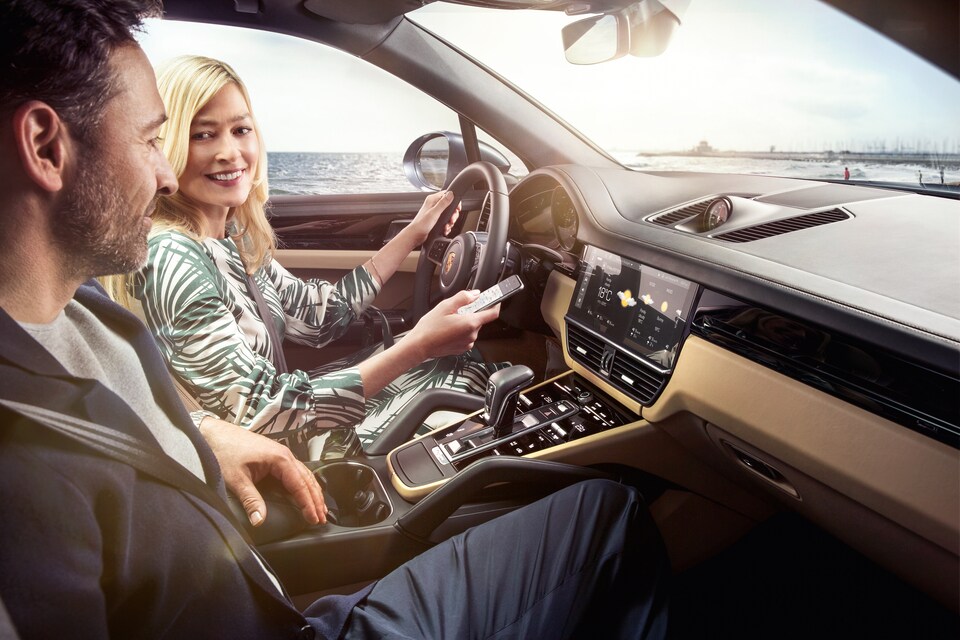 New BMW, Porsche, Mercedes-Benz, and Volkswagen models for Sale in Milwaukee
Here at Umansky Motor Cars near Glendale, WI, you can find some great new featured models in our BMW, Porsche, Mercedes-Benz, and Volkswagen lineup. Check out some of the more popular models we have and get a head start on your financing from home:
BMW X7
For those looking for a full-size SUV, the X7 offers three rows of seats and a spacious interior for passengers and cargo. It's equipped with luxury and comfort features to make your next adventure away from Wauwatosa more enjoyable.
BMW X6
The BMW X6 provides you with a luxury SUV that can fit up to five passengers. You can choose from two trims including one equipped with all-wheel drive. The X6 has a sleek fastback look that will help it stand out.
Porsche 718 Cayman
The 718 Cayman offers a roadster with a low and sleek design. You can get more out of your everyday drives around, thanks to added comfort features and you'll have a responsive ride for your next weekend adventure.
Porsche 718 Boxster
The 718 Boxster provides a sleek design and open-air feel that's ready for your next trip around Greenfield, WI. It offers enough space with two luggage compartments and has plenty of power under the hood.
Mercedes-Benz GLS
The Mercedes-Benz GLS offers a sleek luxury SUV that thanks out with its elegant style. It offers plenty of legroom for your passengers while also providing plenty of luxurious amenities.
Mercedes-Benz C-Class
The stylish C-Class offers a sports sedan that's built around the driving experience. You'll have plenty of tech and comfort features at your fingertips and plenty of design options to help customize the look and feel further.
Volkswagen Passat
This spacious family sedan comes in three different trims and offers a wide range of tech and comfort features.
Volkswagen Jetta
The Volkswagen Jetta offers a roomy sedan with room for up to five. It comes equipped with a 1.5L turbocharged I4 that's both fuel-efficient and fun to drive.